Tiara Culinary Creations - "Glatt Kosher Events To Remember"

With over 20 years experience in the glatt kosher catering industry in Toronto, Tiara Culinary Creations professional staff will take care of your function to every detail. The reason being, Glatt Kosher events to remember is our motto and allowing you to be a guest at your own event is our expertise.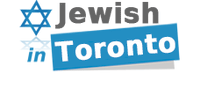 Jewish Toronto Community Directory

Use the Jewish in Toronto directory to find information about Jewish services and stores in Toronto. Find Jewish Toronto resources easily through our directory structure.





Directory of Canadian European Businesses

EuroCanPages has as its goal to show the European side of the GTA's ethnic mosaic – its rich European heritage, its many European communities, businesses with European roots and companies offering European products or Europe related services. It also aims to be the source of information about Europe related events, European countries, European Union and Canada's relations with both.





The Toronto Jewish Orthodox Community Gateway

Frumtoronto.com is not just a community site; it's our community's site. With our commitment to servicing the Toronto community on a whole and as individuals, we hope to be an invaluable source of information and knowledge that everyone can benefit from.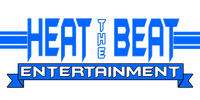 Heat the Beat Entertainment 

Heat the Beat Entertainment has been providing music and DJ services for parties since 2012. From, Bar/Bat Mitzvahs, Weddings, backyard Sheva Brachos, school and charity events across the GTA.  We have a diverse taste and knowledge of music. Specializing in English, Hebrew, Spanish and middle eastern just to name a few.
 

Jewish Toronto / UJA Federation
UJA Federation of Greater Toronto - Helping each other. Discover Jewish Toronto Community Directory and so much more.